"soduk journal" vol.2
"2023 fall / winter collection [sounds good!]"
after talk #1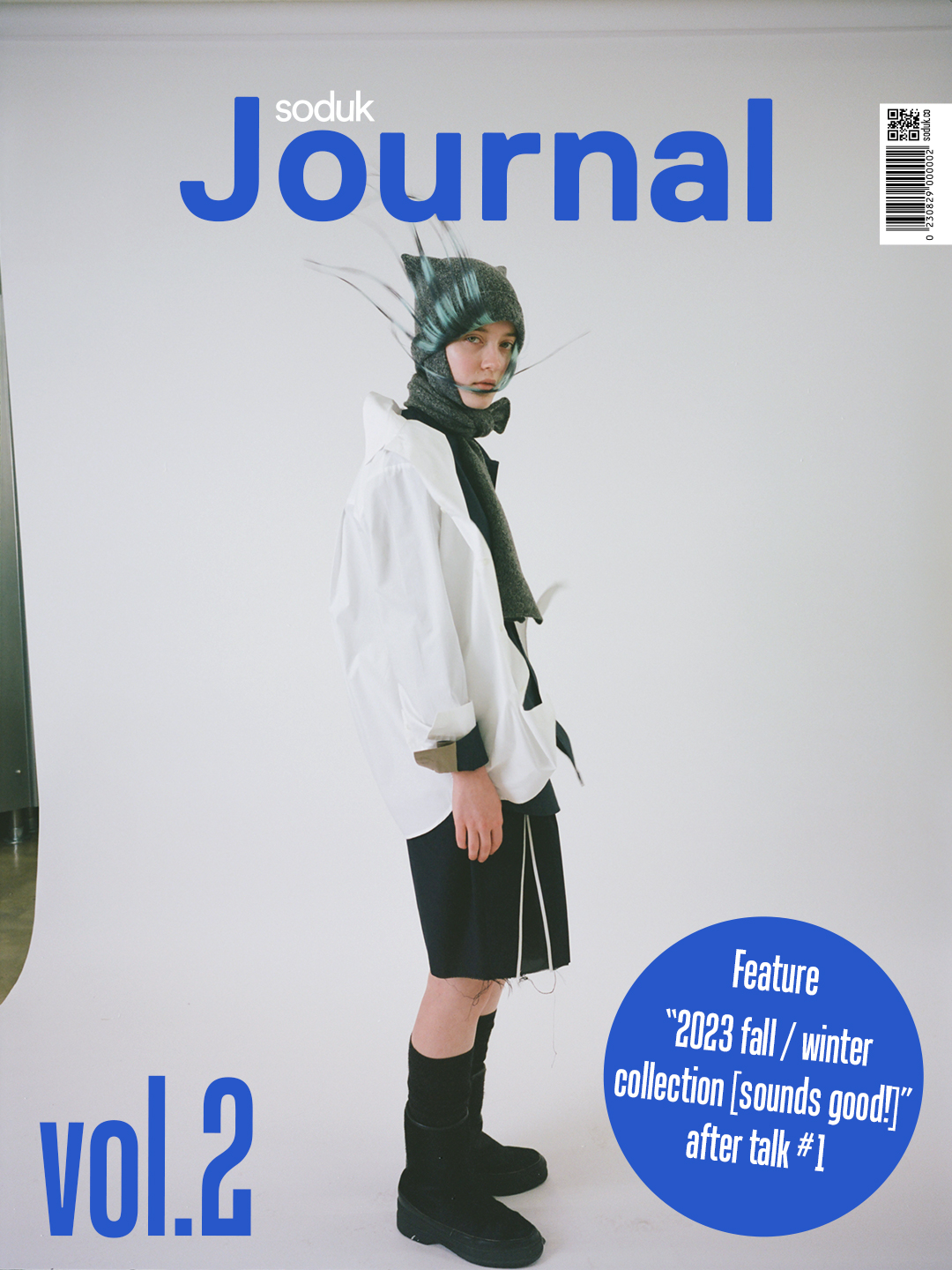 We are excited to present "soduk journal", a diary-like content with selected themes and issues that we would like to share with you.

On the second issue of "soduk journal", we will share with you after talks of the 2023 fall / winter collection "sounds good!" #1 and #2. For this time as #1, we'll write about our collection theme of 2023 fall / winter, "sounds good!".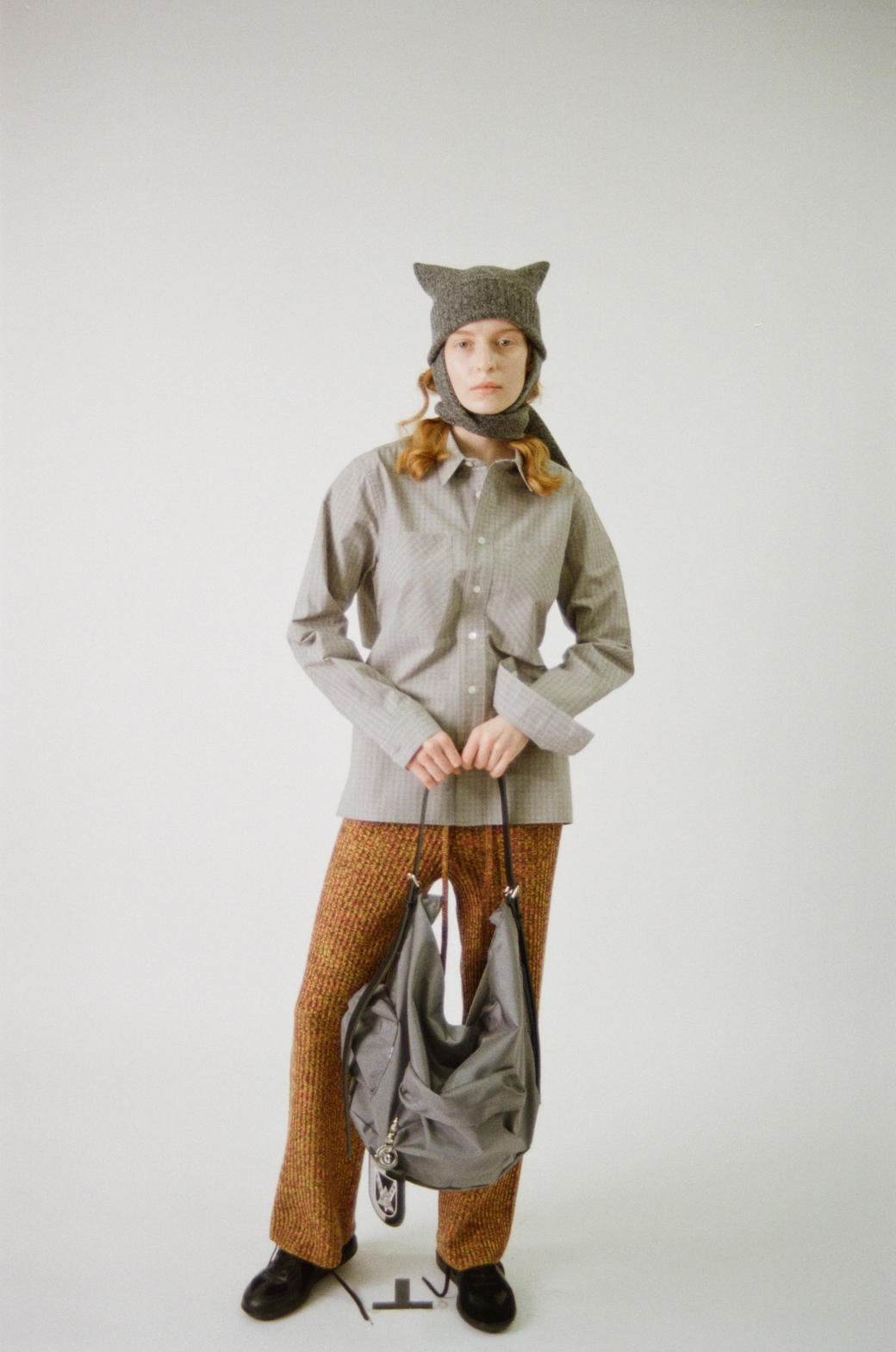 Street clothes and home clothes.

During the pandemic, the definitions of street clothes and home clothes seemed to be connected seamlessly for those of us who were living in a world where we could not go outside.

At the time, we went outside only for tiny errands.

And for the past several years, we have been thinking about what soduk should offer in the way of clothing for such a lifestyle.

Then, we have offered clothes which are in between street clothes and home clothes with a mood of "You can go out wearing these!", such as bottoms with elastic waistbands and oversized pieces.

But now, many regulations have eased up,
and people wear clothes in a world that are allowed to travel far, see whoever they want to see, and do whatever they want to do. Everyone can encounter things that "sound good!".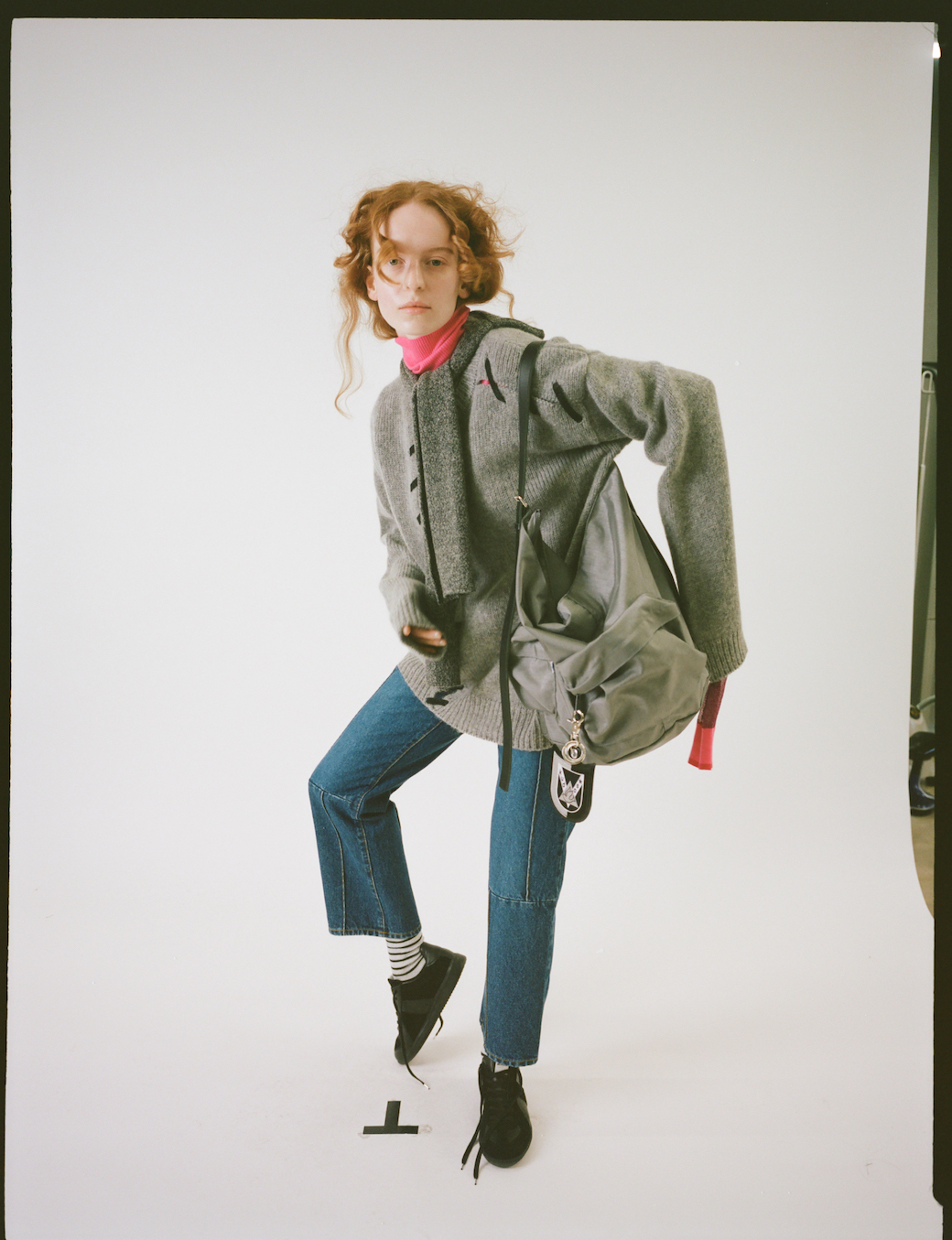 For those current wearers, soduk offers the clothes to encounter something that "sounds good!" as the 2023 fall/winter collection.

The collection pieces are designed with focusing on people's action and movement.

However, we feel the seamlessly connected definitions of "street clothes" and "home clothes", are not clearly distinguished again all of a sudden,

and we suspect that people won't pretend that it didn't happen.

Bored with our stay-home, we moved a little closer to nature, and many of us started outdoor activities such as camping and hiking.

The mountain-wears we started to wear for those activities are different from our everyday clothes, with different materials and sewing patterns, they are, like, completely different! Those clothes are designed to make it easier to move around and walk, but when we go out to play in the city, we want to be a little bit more stylish.

Then we just though "Why not keep just that functionality on the designs and make them more like soduk style?". That's why, in the 23FW collection, we put some functions that support people to go outside into soduk's design.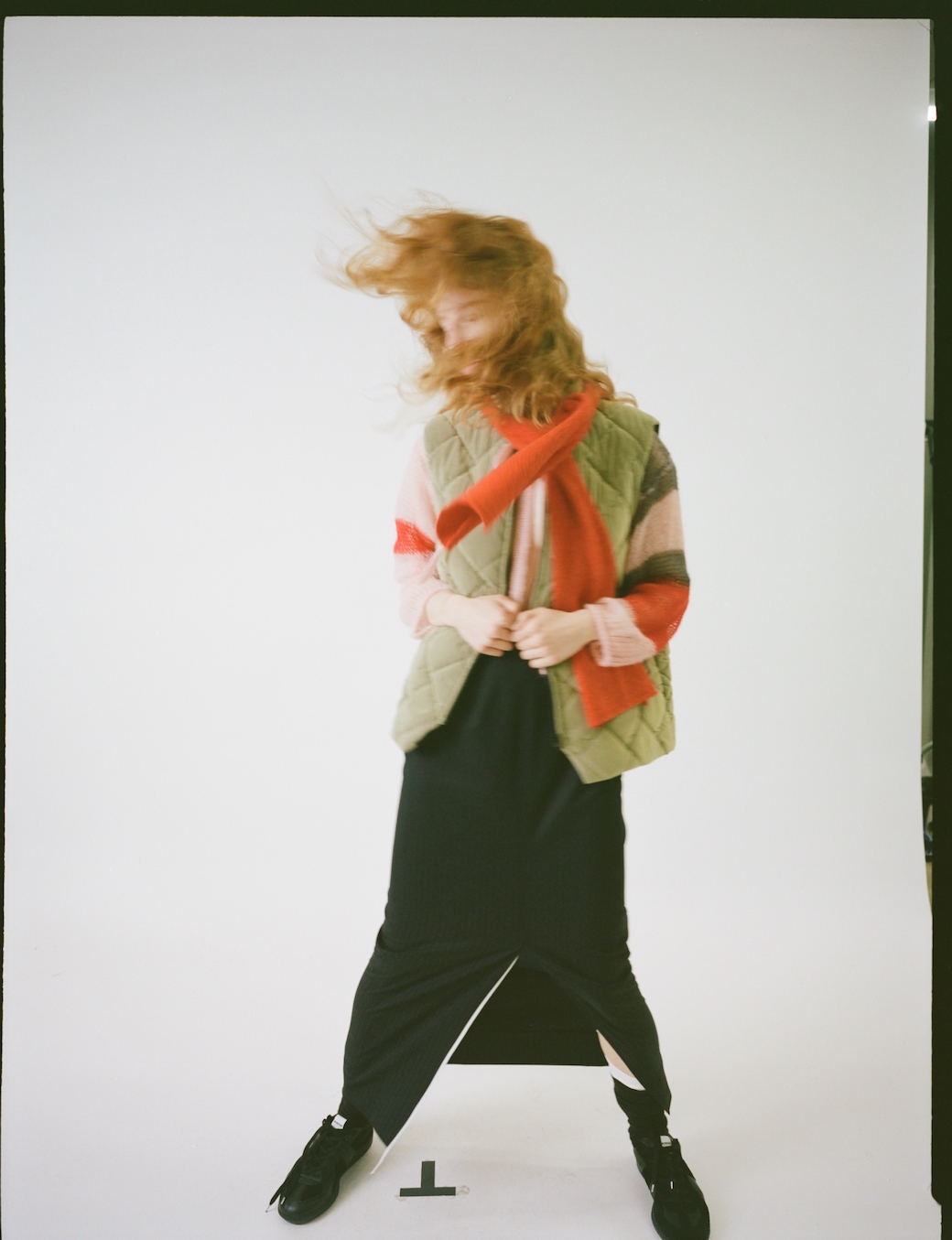 For example, the big pockets vest has a very large right pocket that can hold a wallet, cell phone, or even a water bottle.

In addition, the special padding often used in mountain-wears makes the garment lightweight and provides good protection against the cold.

Mountain-wears are often designed to repel water, to release perspiration, to keep both hands open as much as possible, and to be lightweight, and that should be very convenient even when walking around town.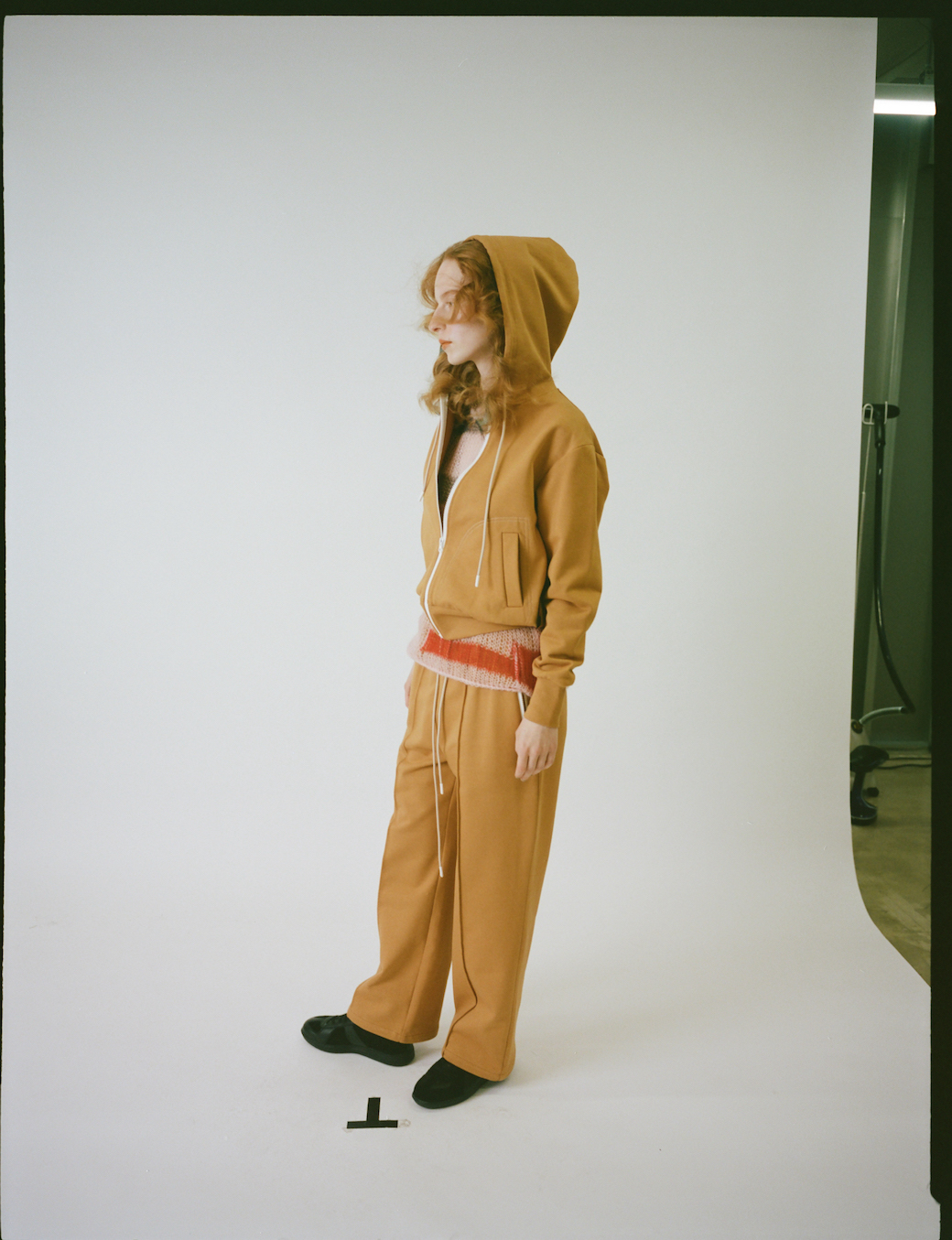 The cut out hoodie, tag hoodie zip-up, and tag easy trousers series are designed to allow home clothes to be worn as street clothes.

The starting point was that we were not really comfortable with lounge wear that look too casual for street clothes when we go on vacation, so although they are relaxing hoodies and trousers, we made them compact overall and added a center crease to the trousers.

But we put a soduk logo and a heart mark on the piece name to keep the playful soduk style on the design.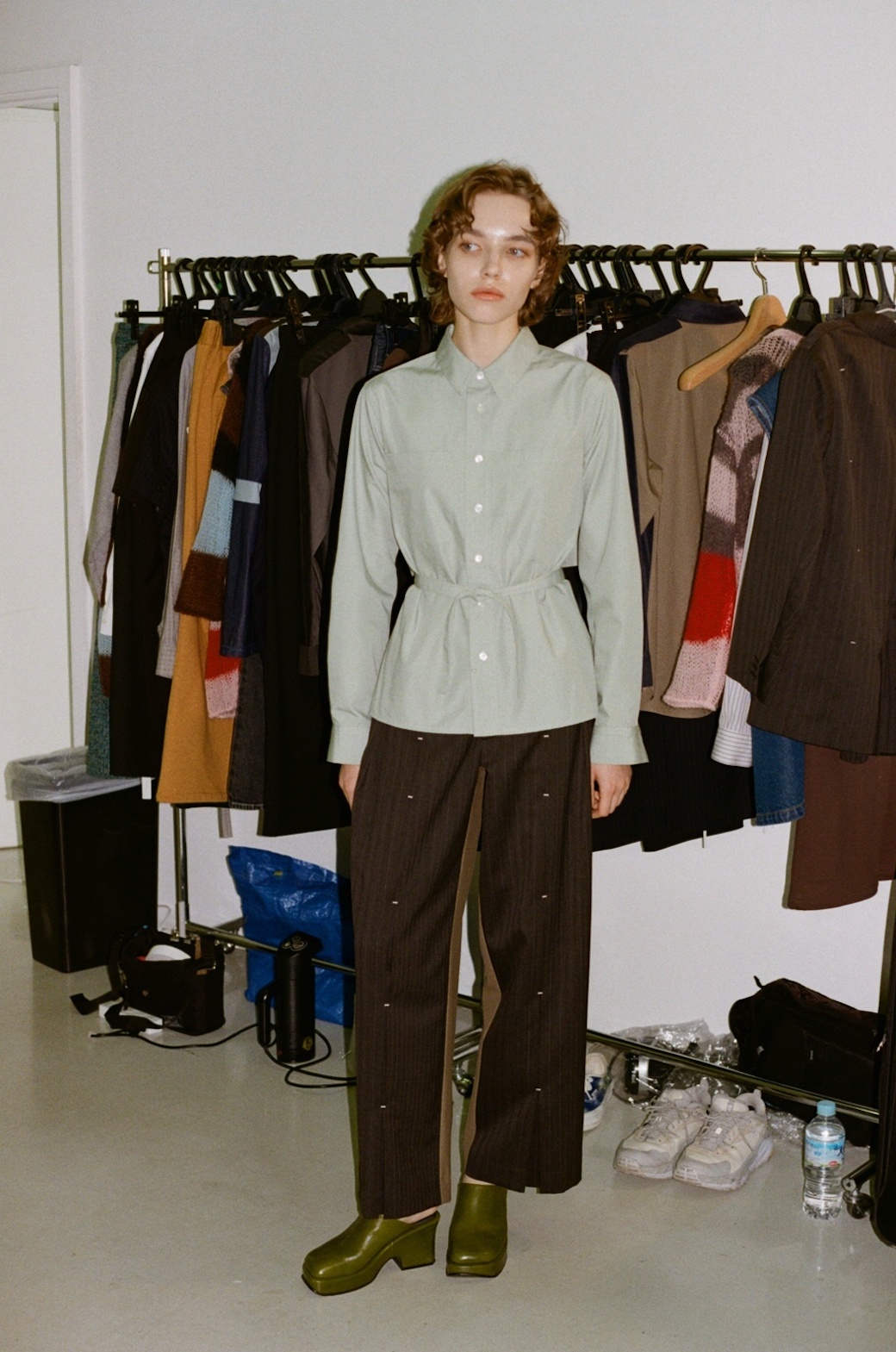 Slit trousers and long collar shirts seem to be totally different in color and length when you see them from behind,

so these items look completely different when the person wearing it moves, or when the person who met the person in the items sees them from a different direction.

Those details make us want to fully enjoy meeting people offline.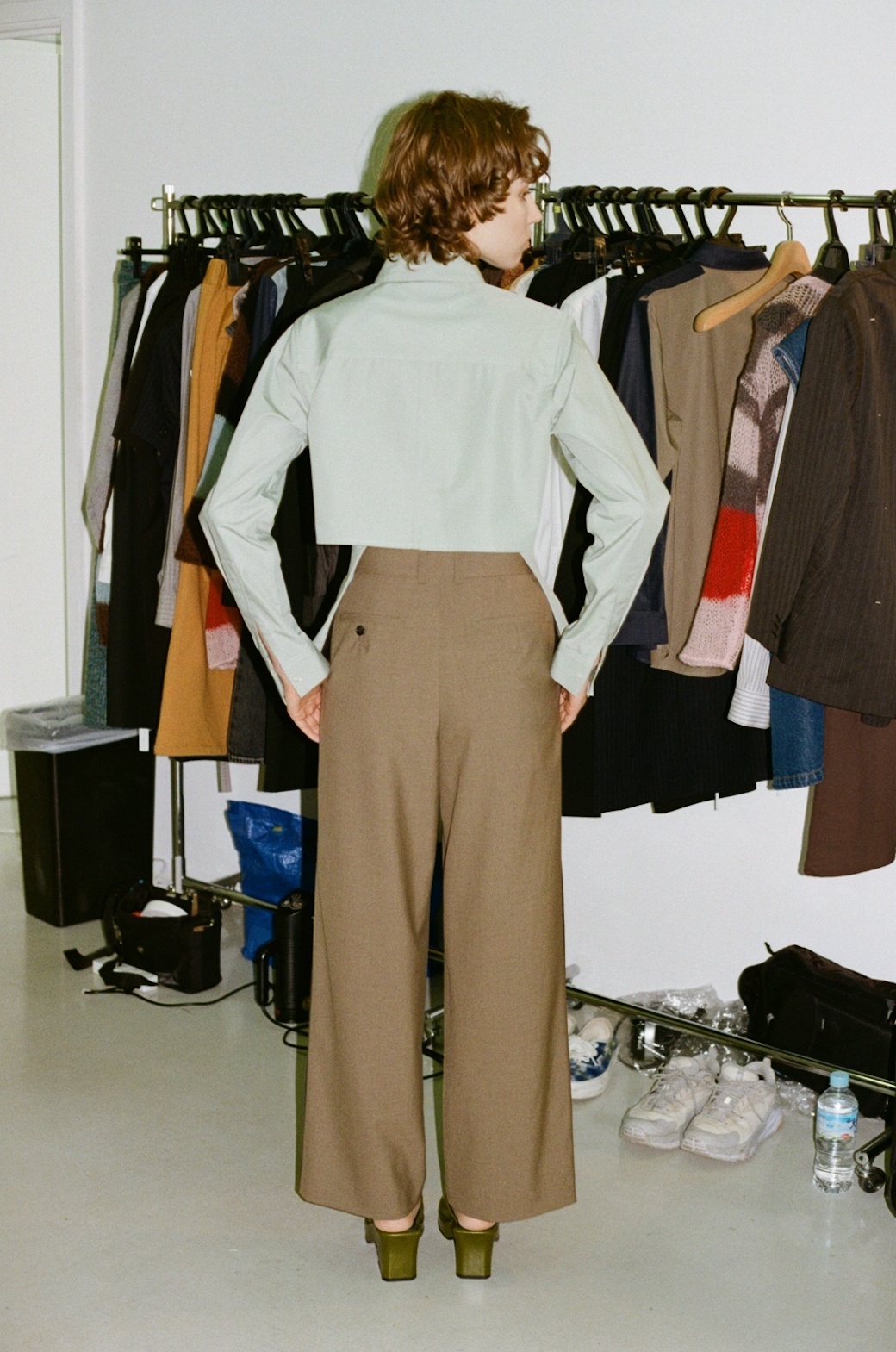 There are many different approaches to design for 2023 fall / winter.
However, as a result, this collection includes not only the design of details that are easily recognizable as design , but also more functional aspects that are not visible to the eye.

During the pandemic, it was also a time when everyone was thinking a lot about well-being.

Also the older we get, the clearer the quality of what we need to take care of ourselves in the best way.

Rather than expressing a design that is easy to recognize visually as a design, designs with goodness that we can feel by actually wearing it started to get more meaningful for us recently.

That moment when you realize the goodness of the design by wearing it may also be called a "sounds good!" moment.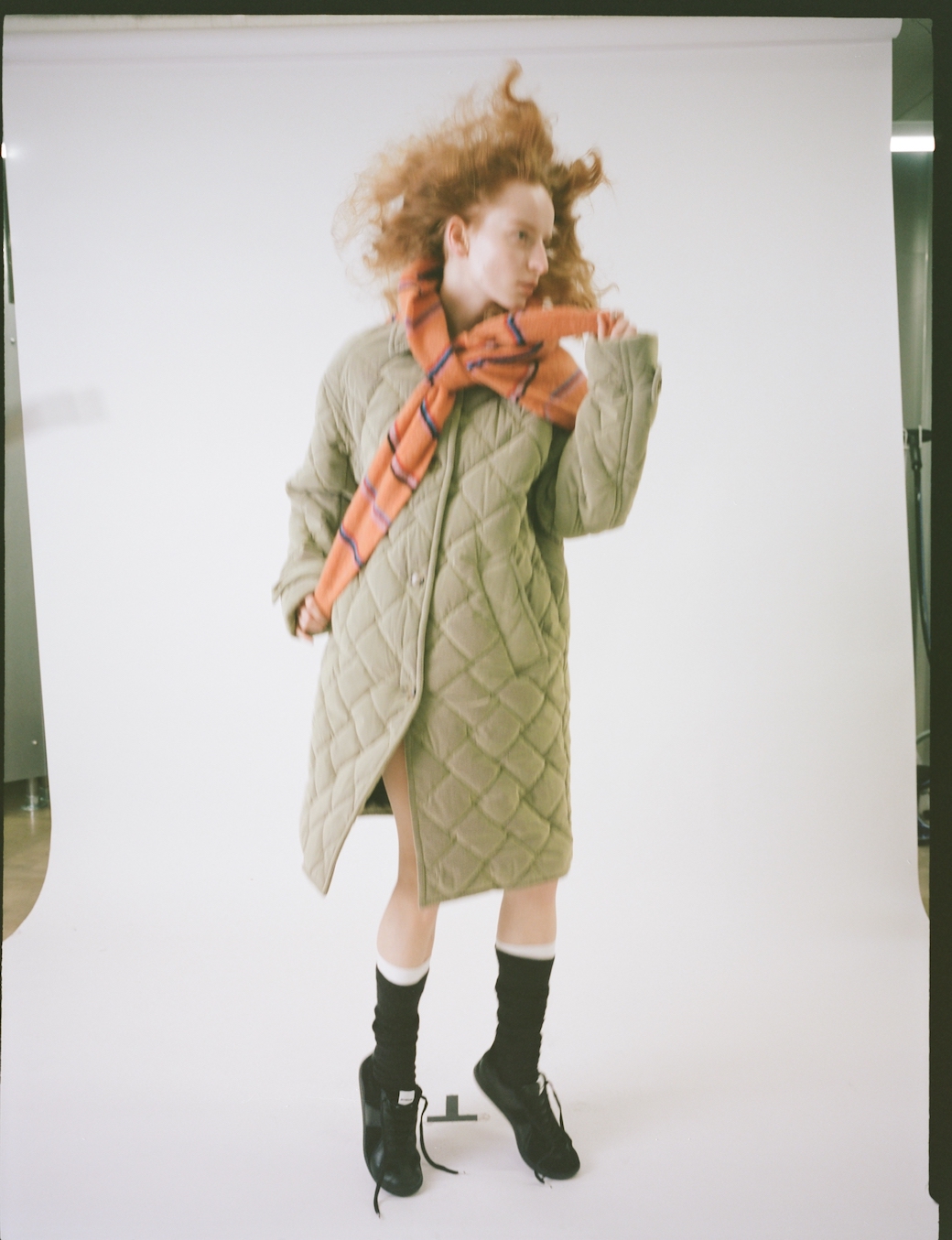 When we walk the streets, or this world with our feet, encounter something, and may it be something that "sounds good!".

We made clothes for people who hope like that.

For the next issue as #2, we will talk about how we made the look visual for this collection.

See you again soon!!!